Protectstar's AI-powered protection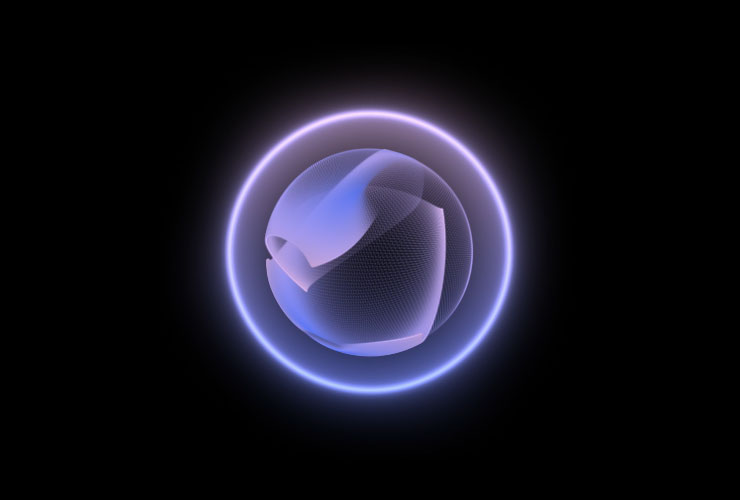 March 02, 2023
Protectstar's AI-powered protection offers a wide range of benefits for users. The Deep Detective™ technology allows for intelligent monitoring of all access to devices, protecting against various threats such as hidden ads, fake apps, adware, SMS fraud, jokers, exploits, bank bots, FinSpy, ransomware, etc. The system constantly updates its over 100 million attack signatures database to ensure optimal protection.
The AI Life Rules provide real-time malware detection and vaccination. The AI system automatically creates its own malware rules to detect new and unknown malware, spyware, and trojans. If suspicious malware is detected, the meta-information is subjected to in-depth analysis in the AI Cloud, and all global users are immediately "vaccinated" against the threat.
The Protectstar™ AI CLOUD, introduced in 2020, combines Deep Detective™ technologies with artificial intelligence and threat extraction techniques to create a powerful tool for effective malware detection. The cloud-based neural network analyzes apps' behavior for suspicious activity and can even detect unknown threats or zero-day exploits in real-time.
For example, two popular apps have already integrated the power of artificial intelligence: Antivirus AI and Firewall AI.
Antivirus AI leverages artificial intelligence to avoid malware threats and proactively protect users. The AI technology constantly learns and adapts to new threats, and if suspicious spyware is detected, it undergoes deep analysis in the AI Cloud. Antivirus AI can detect Trojans from government organizations, including advanced persistent threats such as Pegasus and FinSpy, and has recorded 28,458 detections of these state-sponsored threats as of November 2022.
Firewall AI provides real-time protection against hacker attacks and notifies users when an app tries to send data to the Internet. It also blocks unwanted access from known intelligence agencies and government organizations, with a built-in Intrusion Prevention System automatically blocking known servers and IP addresses of the FBI, CIA, NSA, GCHQ, and many more. Additionally, Firewall AI protects against spy servers in countries like China, Iran, and Russia and mobile trackers.
Overall, Protectstar's AI-powered protection offers comprehensive and intelligent protection against various threats, constantly evolving and adapting to new threats to ensure optimal security for all users globally.

How Protectstar's AI-Powered Protection Stands Out in the Crowded Antivirus and Firewall Market
With the ever-evolving cybersecurity threats, the need for antivirus and firewall software has become essential for safeguarding personal and business data. However, not all antivirus and firewall software are created equal. Protectstar's AI-powered protection distinguishes itself from the competition by providing users with comprehensive protection against a wide range of threats. Its AI technology constantly learns and adapts to new threats, offering users the most up-to-date protection available. Protectstar's AI-powered protection ensures optimal security for all users globally, making it a smart and reliable choice for those seeking advanced cybersecurity protection.
The Future of Protectstar's AI-Powered Protection
Protectstar's future development plan includes four key areas to enhance its AI-powered protection:
Enhanced Privacy Protection - Protectstar aims to incorporate advanced privacy features to analyze app behavior for potential privacy violations, providing real-time notifications and options to block or limit app access to sensitive information. For instance, Protectstar could detect when an app is accessing user location data without permission and allow the user to restrict the app's access.
Advanced Network Security - Protectstar plans to expand its AI-powered protection to detect and block suspicious network activity, such as DDoS attacks or unauthorized access attempts. Protectstar also plans to offer detailed network activity reports and alerts to help users identify and address potential security threats. An example could be Protectstar's AI detecting a DDoS attack on a user's network and automatically blocking the attack while notifying the user.
Proactive Threat Intelligence - Protectstar plans to leverage its AI-powered protection to provide real-time alerts and recommendations based on global threat trends and patterns. Protectstar aims to provide customized threat intelligence reports based on user-specific usage patterns and security needs. For instance, if Protectstar detects unusual activity on a user's device, it could provide a customized report on the potential threat and recommendations to prevent it.
Integration with Emerging Technologies - Protectstar plans to integrate with emerging technologies like blockchain and quantum computing to provide even more advanced cybersecurity protection. For example, we want to use blockchain to create a secure, decentralized data storage and sharing system. At the same time, quantum computing could provide advanced encryption and decryption techniques to secure user data further.
By focusing on these four key areas of development, Protectstar is committed to staying ahead of the curve in the ever-evolving cybersecurity industry. These enhancements to Protectstar's AI-powered protection will ensure that users can access the most advanced and effective cybersecurity protection available.
Learn more about our Artificial Intelligence (AI) at https://www.protectstar.com/en/artificial-intelligence
Go back