Antivirus AI: How AI Life Rules and Malware Vaccinations Are Changing the Game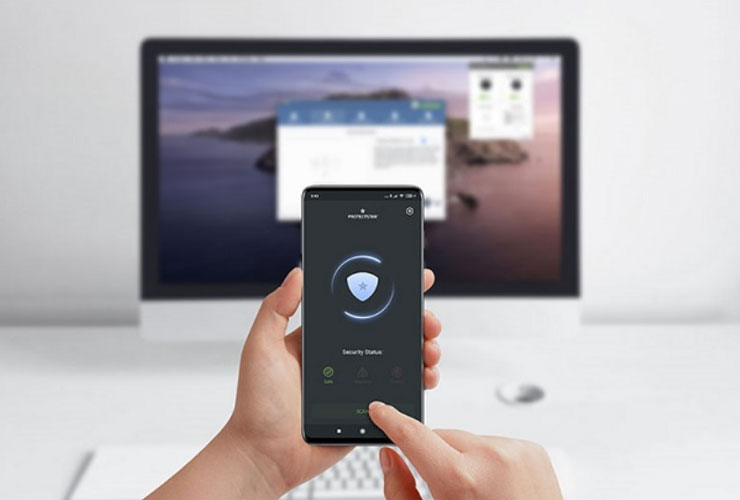 February 16, 2023
As the threat landscape in cybersecurity continues to evolve, the use of Artificial Intelligence (AI) has become more critical. AI-powered malware detection is more effective than traditional antivirus software because it can detect new and unknown threats that may go unnoticed by signature-based systems.
At Protectstar™, we have developed a unique malware vaccination system that incorporates AI Life Rules and Deep Detective technology to protect against these threats.
The Antivirus AI system is equipped to detect even Trojans from government organizations, including advanced persistent threats (APTs) such as Pegasus and FinSpy. As of November 2022, over 5 million Android users have recorded 28,458 detections of these state-sponsored threats. One of the critical components of the malware detection system is the AI Life Rules, which are created in real time by the AI system to detect new threats and protect users.

AI Life Rules are an innovative component of Protectstar's malware vaccination system. An Artificial Intelligence (AI) system creates these rules in real time, which automatically detects new and unknown malware, spyware, and trojans. When a threat is detected, the AI Cloud analyses the meta-information and creates a unique AI Life Rule based on the threat and the user's location. For example, if suspicious malware is detected on a user's smartphone in Sydney, Australia, the system will create an AI Life Rule to protect all users worldwide against the new threat.
Malware vaccinations, on the other hand, are like "immune system boosters" for digital devices. They use pattern recognition to detect new and unknown malware dynamically. In the case of a malware vaccination system, the system proactively monitors processes with millions of attack signatures, ensuring devices are protected against the latest threats. If the system detects a new threat, all global users are "vaccinated" against it automatically and in real-time, without needing to carry out a product update.
Protectstar's innovative malware vaccination system is an excellent example of how AI is revolutionizing the world of cybersecurity. The system dynamically uses pattern recognition to protect against new and unknown malware, providing users with the necessary protection against cyber threats. By automatically creating unique rules in real-time and vaccinating global users against new threats, Protectstar™ is leading the way in cybersecurity. However, as the use of AI in cybersecurity continues to grow, the benefits and challenges will need to be addressed to ensure that users' digital devices remain secure.

Learn more:
Protectstar's Artificial Intelligence: https://www.protectstar.com/en/artificial-intelligence
Antivirus AI: https://www.protectstar.com/en/products/antivirus-ai
Go back