Why is the Firewall AI app no longer available in the Google Play Store? The unexpected suspension of our Firewall AI app.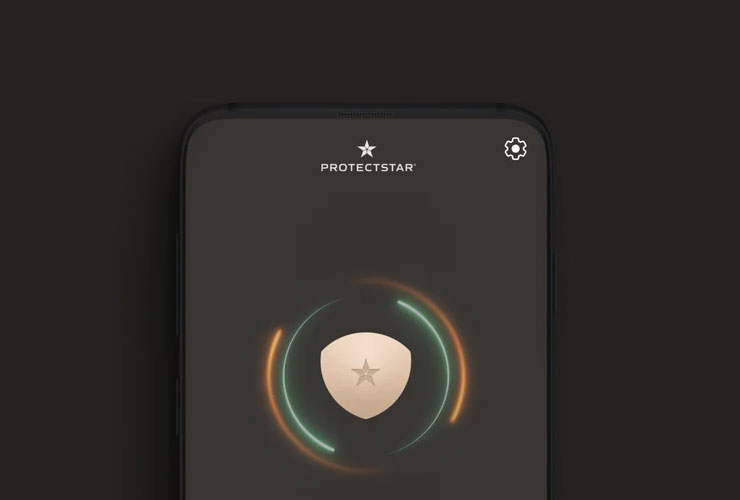 April 17, 2023
The surprise removal of an app that hundreds of thousands of users have found valuable and secure raises the question of whether the product may be too "secure."
Here's our story:
Since 2020, our security app, Firewall AI for Android, has been available in the Google Play Store and has enjoyed a growing user base. Google reviewers thoroughly analyze each app update in the Play Store to approve or reject it according to Google's guidelines. Our Firewall AI app updates have always been approved.
With an outstanding rating of 4.6 stars, the app was popular for its robust security features and ease of use.
However, on April 6, we were notified by Google that the app had been "suspended" for violating Google's "Deceptive Behavior Policy."
The reason: a note about "battery optimization" within the app.
The "Deceptive Behavior Policy" states in the wording:
"We don't allow apps that attempt to deceive users or enable dishonest behavior including but not limited to apps which are determined to be functionally impossible. Apps must provide an accurate disclosure, description and images/video of their functionality in all parts of the metadata. Apps must not attempt to mimic functionality or warnings from the operating system or other apps. Any changes to device settings must be made with the user's knowledge and consent and be reversible by the user. "
Although the corresponding entry is explained in the app due to battery optimization (explanation follows) concerning Firewall AI, and the user also has the option not to follow our recommendation, the app has been "suspended" instead of "removed".
The difference is that a suspended app is completely removed, and even users who have purchased the app can no longer download it from the Play Store. An app is suspended by Google, for example, if the app is a danger, such as containing malware or trying to lure the user into a subscription trap. In contrast, apps with inaccuracies or errors are merely "removed" from the Play Store. Thus, the developer can check and improve the case accordingly without putting the users at a disadvantage.
We immediately contacted Google on April 06 and emphasized that we did not intend to deceive users. On the contrary, our primary goal is always to provide our customers with a safe and reliable experience.
With this in mind, we shared technical details with Google so that the Google review team could understand our "battery optimization" approach:
When optimized for battery power, we found that our Firewall AI could not reliably protect users from malware domains because the Android system would put the app to sleep after a while. This poses a security risk because the app can no longer protect the user comprehensively. We implemented regular internal checks to fix this problem, which increased battery consumption but ensured that the Firewall remained active and provided consistent protection.
For this reason, we told users within the app to remove the Firewall app from the list of optimized apps. This, in turn, reduced battery consumption and allowed Firewall to optimize the device's overall performance. In addition, we transparently informed users about this feature and offered it as an optional setting.
Incidentally, we saw that similar apps from competitors also used this "battery optimizations" technique. Even though Google apparently has no complaints about these apps.
According to the aforementioned technical explanation, we asked Google to change our app from "suspended" to "removed" so that we can adjust the app accordingly. After all, the app has already been reviewed countless times by Google and approved without any complaints. Furthermore, the technical feature of battery optimization never bothered the Google review team.
On a side note, Google generally no longer tolerates third-party apps that are too invasive and thus uses or advertises features like "RAM Boosters", "Thermal Improvements", etc.
In Firewall AI, these functions and advertising promises are not applied!

Google then informed us on April 9 that they were reviewing our complaint and would complete further reviews. Four days later, on April 13, we received the message that our app violates the "Deceptive Behavior Policy," as stated in the original email from Google. Nor will they change the app from "suspended" to "removed" for remediation. Instead, we were advised to upload the app as a completely new app and to pay close attention to the following notice: https://developer.android.com/about/versions/14/behavior-changes-all#kill-own-background-processes even knowing that users would then have to re-download and even re-purchase the app.

On April 14, we repeatedly stated that due to the abovementioned situation, we were not in violation of the "Deceptive Behavior Policy" guideline and would be willing to modify the wording and remove the battery optimization technical feature if Google deemed it necessary. In addition, we pointed out that our app does not use the "Apps can kill only their own background processes" feature, and therefore we are unsure how to take this note into account.
Since then, we have received the answer from Google:
"Unfortunately, we are unable to comment on your request. We understand your frustration on this matter, however; at this time, I'm not able to provide any more details or provide additional guidance. In our previous email, I made sure to include all the information available to me. Thanks for your patience and understanding."
Currently, we are continuing our communication with Google to clarify the matter and get the opportunity to adjust the supposedly disturbing wording of "battery optimization" and possible technical function. It also remains unclear why very many other apps are allowed to use the term "battery optimization" or even advertise "speed up devices", "performance boost", etc.. Still, in the Firewall AI app, the word alone was enough to suspend the app.
In parallel, we are working on uploading the app to the Play Store as a completely new app.
Prospective and existing users can download the app directly from the Protectstar website at https://www.protectstar.com/en/products/firewall-ai for free as an APK file and continue purchasing it from the online store. Users with an annual or lifetime license purchased from the Play Store can contact our Support Heroes to be issued a replacement license for their MY.PROTECTSTAR account.
The financial and reputational damage caused by this situation is high, and we deeply regret any possible restrictions on our users. However, we will continue providing each user with a smooth, secure experience without additional costs.
We keep hearing about similar cases and stories from other developers whose high-quality apps were suddenly suspended, which also affects millions of users who can no longer use their paid app once they make a device change or want to reinstall the app. We would love to hear from affected developers to share their stories!
It should be noted that we had a similar situation in July 2021, when our anti-spy app with over a million users in the Play Store was also "suspended". But, again, users praised the powerful spyware detection and the ability to detect Trojans from government organizations.
Therefore, the question posed at the beginning of this article remains relevant:
If a good and safe product, considered very useful and helpful by hundreds of thousands or even millions of users over the years, is suddenly removed, perhaps it could be that the product is too "safe."
Stay Safe,
Protectstar
Go back