The Error: "Getting Windows Ready, Do Not Turn off Your Computer"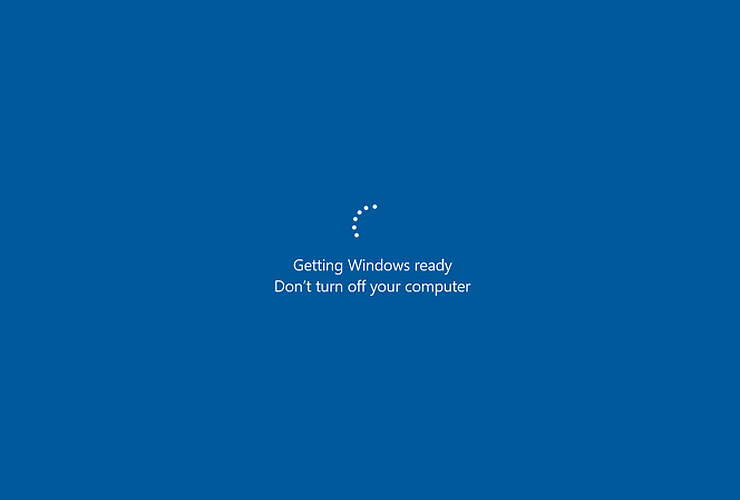 February 08, 2023
This error occurs when your Windows-based operating system (such as Windows 11, 10, or 7) gets stuck and becomes unresponsive, regardless of whether you turn it off or on. This issue can affect both PCs and desktop computers.

Troubleshooting Options:
Power Reset: This may help reset your computer. If the power button doesn't work, remove the battery to force a shutdown.
Safe Mode with Networking: Boot into safe mode with networking and repair system files. This may help resolve the issue if your computer is stuck. You can also try fixing the Windows boot.
System Reset or Restore: Use Windows recovery or repair to fix the system. Microsoft provides a comprehensive guide and forums for further assistance.
Delete Suspicious Files: If the issue persists, delete files that appear suspicious. Ensure that you don't delete any important files in the process.
How to Run Startup Repair:
Turn off the computer. If the button doesn't work, unplug the battery and restart Windows.
Hold down the shift key while turning on Windows and press the power button simultaneously.
Select "Troubleshooting" or a similar option from the screen that appears after Windows starts.
Click "Advanced Options" to access Windows issues.
From advanced options, choose "Startup Repair".
Select the relevant user account (admin access is required for resetting and fixing problems).
Enter the password to start the repair process.
Click "Continue".
Wait while the repair tool runs and fixes the problem.
Once done, restart your PC.
Go back